German Historical Institute Washington D.C.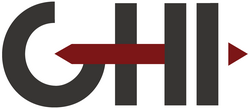 1607 New Hampshire Ave NW
Washington DC 20009-2562
USA
Tel. +1 202 387 335 5
Fax +1 202 483 343 0

info(at)ghi-dc.org
The German Historical Institute in Washington, D.C. promotes transatlantic cooperation in historical studies and related disciplines.
Each year it organizes numerous academic conferences and lecture events for a broader audience. The DHI awards thesis and postgraduate scholarships and publishes monographs and collected volumes with American and German publishing houses.
It awards the Franz Steiner Prize for Transatlantic History as well as the Fritz Stern Prize for outstanding American theses on German History.
Founded: 1987
Positions: 32 (average number according to recorded information, including project staff)
Areas of Research:
German History, North American History, Transnational and Global History, Digital History;
Profile-defining research focuses: History of Knowledge and History of Migration; especially 19th and 20th century
Service:
Library: approx. 50,000 items, more than 220 subscribed journals.
Web-based Resources:
"German History in Documents and Images" (www.germanhistorydocs.ghi-dc.org) provides annotated text and image sources about German history from 1500 to the present in German and English.
"Immigrant Entrepreneurship: German-American Business Biographies, 1720 to the Present" (www.immigrantentrepreneurship.org) offers biographical case studies, general overviews and sources on the subject of German-American immigrant entrepreneurs.
Promotion of Young Academics:
General doctoral and postdoctoral fellowships; thematic fellowships (up to one year), including: Fellowship in the History of Knowledge, Fellowship in the History of Migration (Focus: Migrant Knowledge), Fellowship in the History of Race and Ethnicity, Fellowship in the History of Religion and Religiosity, Fellowship in the History of Family and Kinship, Fellowship in North American History; Gerda Henkel Postdoctoral Fellowship for Digital History; Gerald D. Feldman Travel Grants; GHI Fellowships at the Horner Library; Internship Program; Archival Summer Seminar; Transatlantic Doctoral Seminar in German History; Workshop in Early Modern German History (with GHI London); Medieval History Seminar (with DHI London); Post-Doctoral Fellowships in the Humanities at Universities and Research Institutes in the U.S. and Germany (in cooperation with Volkswagen Foundation).
Publications:
- Publications of the German Historical Institute (Cambridge UP)
- Studies in German History (Berghahn Books)
- Transatlantische Historische Studien (Steiner Verlag)
- Worlds of Consumption (Palgrave Macmillan)
- Bulletin of the German Historical Institute
- Bulletin Supplements
- Reference Guides
Events:
Academic conferences, lecture events, such as the Lecture Series, Annual Lecture, Gerald D. Feldman Memorial Lecture, German Unification Symposium, Award of the Fritz Stern Dissertation Prize
Branch Office Pacific Regional Office (GHI | PRO):
The declared goal of GHI | PRO is to enable an intensified dialogue between German historians and their colleagues on the North American west coast. In addition, an interdisciplinary and international research network is going to be established at GHI West, which will work at the intersection between the history of migration and knowledge.