German Historical Institute Warsaw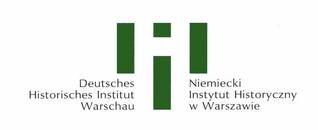 Palac Karnickich
Aleje Ujazdowskie 39
00-540 Warsaw
Poland
Tel. +48 225 258 300
Fax +48 225 258 337
After 1989 the opportunity arose to found a DHI in eastern Europe. Poland was chosen as a country with which Germany has had centuries of close but also particularly difficult relations.
The task of the DHI in Warsaw is to study the History of Poland, German-Polish Relations, issues of Comparative History of Poland and Germany as well as Historiography. Also Jewish History, an integral component of the history of both nations, represents an area of research for the institute. It publishes study conclusions, source editions as well as historical studies in German and in Polish translation. Furthermore the DHI organises diverse academic events and promotes young academic scholars through scholarships and colloquia. The institute also distributes information and mediates academic contacts.
Founded: 1993
Positions: 34 employees including third-party funds (as of December 2016)
Areas of Research:
History of Poland and German-Polish Relations in a European and International Context, covering all periods and a wide range of subjects
Service:
Library: Current inventory of 85,371 media items, including 297 subscribed periodicals.
The library is open to academic staff, guest researchers and scholarship holders at the institute as well as external users. The library of the German Historical Institute Warsaw is an academic specialist library. Its collection focuses on the history of Germany and Poland, the history of German-Polish relations in a European and international context and the history of the Eastern European Jews. General literature covering history, humanities and the social sciences rounds off the acquisition profile of the institute.
Promotion of Young Academics:
Scholarships, internships
Publications:
- Individual publications of the German Historical Institute Warsaw
- Deutsches Historisches Instituts Warschau
- Quellen und Studien (Sources and Studies)
- Klio in Polen
- Klio w Niemczech
- Lelewel-Talks (online)
- Monographien
- Newsletter
- Annual Report
Events:
Lectures, colloquia, Lelewel-Talks, conferences, book presentations
Branch Office of the GHI Warsaw in Vilnius
The Branch Office of the GHI Warsaw in Vilnius conducts research on the history of Lithuania, Lithuanian-German historical relations and Lithuania's connections to its neighboring countries in (Central) Eastern Europe. Furthermore, the branch office connects and co-ordinates research transfer between Lithuanian and German historians as well as between researchers from other countries.