German Historical Institute Paris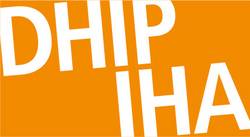 Hôtel Duret-de-Chevry
8, rue du Parc-Royal
75003 Paris
France
Tel. +33 144 542 380
Fax +33 142 715 643
By transferring knowledge and methodology as well as supporting young university lecturers, the German Historical Institute Paris contributes to the internationalisation of the humanities. It has an open access policy with regards to its publications.
Founded: 1958
Positions: 35 (of which 18 are academic, 12 work in research service and 5 in administration)
Areas of Research:
French, German-French and West European History from Late Antiquity until the Present as well as on the History of Africa
Service:
Library: more than 110,000 media items, more than 350 current journals.
The German Historical Institute Paris offers seminar and online training courses on bibliographical research in Germany and France. The full text databases, which are published by the Institute, include "Frankreich im Zweiten Weltkrieg. Die Lageberichte des Militärbefehlshabers Frankreich und Synthesen der Berichte der französischen Präfekten, 1940 – 1944"
Promotion of Young Academics:
Long-term scholarships for junior research groups, mobility grants for master students, doctoral candidates and PostDocs, Karl-Ferdinand-Werner-Fellowship, summer schools, special language courses, excursions and internships
Publications:
- Francia: Forschungen zur westeuropäischen Geschichte
- Supplements to Francia
- Paris Historical Studies
- Studies and Documents to Gallia Pontificia
- Histoire franco-allemande
- individual publications
Online-Publications:
- Francia-Recensio
- Discussions
- Partner of Recensio.net, Trivium as well as the blog portal de.hypotheses.org
Events:
Digital Humanities' Days, Les jeudis de l'Institut historique allemand, as well as numerous colloquiums, seminar series, lectures and panel discussions